Nintendo Independent Wiki Alliance
From Wars Wiki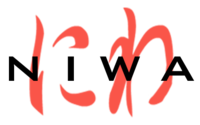 The Nintendo Independent Wiki Alliance is a group of wikis that aims to chronicle all things Nintendo, open only to wikis that are independent of large corporate wiki groups.
History
[
edit
]
The revolution began in January 2010, when the administration of Zelda Wiki approached Bulbapedia seeking an affiliation. For some time, both wikis had been considering something more than just affiliation, and a suggestion arose for a network of independent wikis. The proposition was agreed upon, and after inviting Super Mario Wiki to join as a founding member, the staff of the three wikis worked together to create NIWA, a collaboration of independently-owned wikis that each focus on a single Nintendo franchise. After a month of planning, NIWA was launched on February 14, 2010. The next two wikis, WiKirby and Metroid Wiki, were spawned from a group of the original trio's users, and joined the alliance on May 21 and May 28, respectively. Wars Wiki then joined one week later, the first member recruited from outside the original trio.
Through October and November, the alliance would introduce a new member every Friday, starting with Lylat Wiki on October1. Sister wikis Pikipedia and Pikmin Fanon joined up on October 8, followed by StrategyWiki on October 15, SmashWiki on October 29, WikiBound on November 5, Donkey Kong Wiki on November 12, and Nookipedia on November 19. Next in line was Golden Sun Universe, who joined on November 30, notably the only wiki to join on a Tuesday rather than a Friday. NintendoWiki, a project which had been kept secret, was revealed to the public on December 10. Several months would pass until Fire Emblem Wiki joined the ranks on April 20, 2011, followed by Starfy Wiki on April 28. The alliance would remain at seventeen members for nearly a year. F-Zero Wiki then joined on March 16, 2012, and Icaruspedia was accepted as the twentieth member on March 23. The twenty-first wiki is set to join on March 30.
Background
[
edit
]
What each of the three founding wikis had in common was a mutual disdain for the recent corporatization of wikis. Over the past few years, it has become increasingly difficult for fan-controlled wikis to operate in the midst of large companies like Wikia. Any independent wiki that finds itself with even an ounce of success will promptly receive offers to be bought out by organizations that cannot stand competition. The offers are accompanied by promises of increased viewership, free hosting, and increased revenue.
Operating wikis is both time-consuming and expensive, and small wikis cannot be blamed for accepting such offers. Unfortunately, it is often not realized how these corporations operate. The formerly-independent wikis are overrun with advertisements, and despite the large revenue, the people doing the day-to-day work see very little of it. The wikis are also forced to adapt the policies and regulations of the corporation, losing their identities in the process. Those wikis who refuse to be bought out find themselves suffering constant abuse from their corporate counterparts, whether it is vandalizing edits, threatening messages, or even attempted hacks. The alliance is meant to aid independent Nintendo wikis, to nurture them and help them grow so that they will never have to sell out.
NIWA's name, an acronym of Nintendo Independent Wiki Alliance, is also romanized Japanese for "garden", symbolizing the natural growth of the community around the fandoms that form it. This is fitting then, given Nintendo's Japanese origins, with romanization of the Japanese language being an important aspect of all twenty wikis that currently make up the network.
See Also
[
edit
]
A group of open-content encyclopedias based on the various Nintendo franchises.